The Chocolate House in Dunster is an amazing tea, sweet and gift shop located down the High Street in Dunster Village. 
They stock gifts and handmade chocolates and cakes, they also sell ranges of fudge, hot chocolate drinks, ice creams and other Dunster souvenirs like postcards, cider and boxes of clotted cream or fudge. Well worth stopping in for some gifts or a cup of tea and I can't recommend their coffee cake enough, yummy! Plenty of seating inside their tea room to stop for a hot or cold drink whatever the weather.
The Chocolate House is a part of the oldest commercial building in Somerset, built in 1326! Along with The Medieval Gallery and Myrtle's Cottage, the Chocolate House was the King George, a coaching inn, for 400 years.
Surely a visit to the Chocolate House in Dunster is a delicious stop on your visit to Medieval Dunster Village.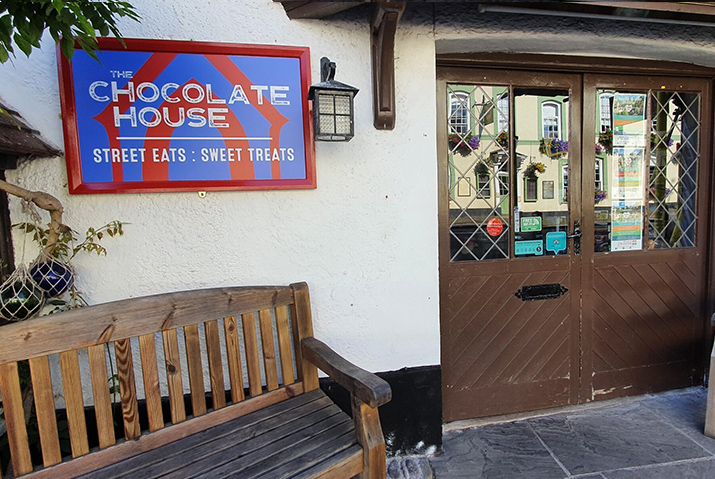 Search for Dunster Accommodation