The Medieval Gallery is a gallery full of fine art housed in a former Medieval Inn near the Gates of Dunster Castle.
It is unique in Britain, specialising in works by established living artists, craftsmen and women who take their inspiration from the art of the Middle Ages. They create works in the art forms of the period including painting, sculpture, illumination, stained glass, jewellery and monumental brasses and other media. 
Some of these artists create rigorous archaeological reconstructions of famous artefacts from museum collections and medieval buildings, whilst others use the materials and techniques of the period to create individual works of their own or use the epoch as a starting point in their pieces.
The artists that are exhibiting are an exceptionally highly skilled and talented group, and have pieces on permanent display in such places as The Tower of London, Stirling Castle, Fountains Abbey, Salisbury Cathedral, Bath Abbey, The Royal Armouries and Hampton Court Palace.
The gallery also has a brass rubbing centre, featuring one of the country's major collections of monumental brass facsimiles, and the only shop in Britain which offers these for sale.
It also houses high quality medieval style furniture and textile reproductions, arms and armour, pottery, curiosities and a few antiques.
Additionally the gallery also offers some tasteful, eye-catching but modestly priced souvenirs.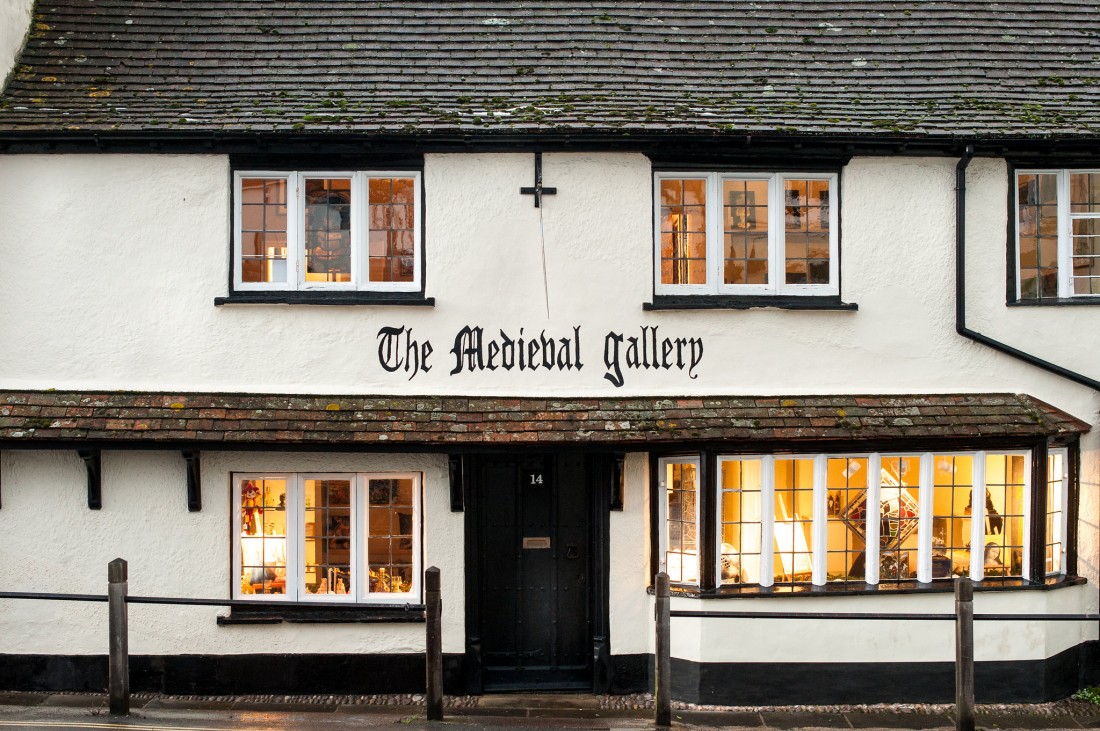 Search for Dunster Accommodation