There are plenty of great reasons to visit Dunster Village. With over 200 listed buildings, this historic haven is totally unique, and there is something for everyone to see, no matter what your interests are.
You could take a beachside break at Dunster beach or explore the forest trails in Dunster Forest. History lovers will feel right at home with the great museums and historical sites. But of course, if you're looking for something a bit more modern, there are some spectacular shops to see.
If you're thinking of visiting Dunster Village, we've compiled a list of some of the "must-see" attractions below. Deciding what to do and where to go can be difficult with so many options, but our list will be sure to help.
Dunster Castle
With amazing gardens and an onsite tea room, Dunster Castle is the perfect location to visit if you want to see history up close! There are over 1000 years of history to explore, and you can admire the gorgeous architecture up close. A walk around the sprawling castle gardens is a must too, and you can even visit with your dog!
Dunster Yarn Market
Located in the centre of the village is the famous octagon Yarn market. This historic site was once the home of Dunster's prosperous cloth trade, and while the market might be empty nowadays, it still makes a great spot for photographs.
Throughout the year, special outdoor shows are held at the market too.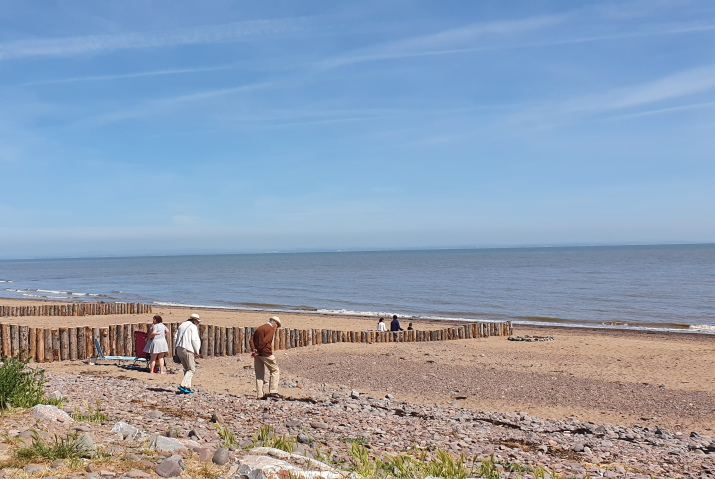 Dunster Beach
Dunster Beach is a bit of a hidden gem to some people. Many people visit the village to see the ancient architecture or take in the historic sites. But the tranquil and relaxing Dunster beach is the perfect spot to relax during your stay. This beautiful beach is a must-visit with clean, soft sand and plenty of pebbles. There are charming beachside shops for all your supplies, and you could even stay in one on the beachside chalets too!
Conygar Tower
Conygar Tower is another great spot to visit for photographs in Dunster Village. The famous tower comes from two medieval words: Coney (which means rabbit) and Garth (which means garden).
The Tower was repaired in 2000 and stands tall and proud as a reminder of Dunster's rich history. Whether you want to see history up close or just get some nice snaps for a memento of your visit, the Conygar Tower is a delight to see.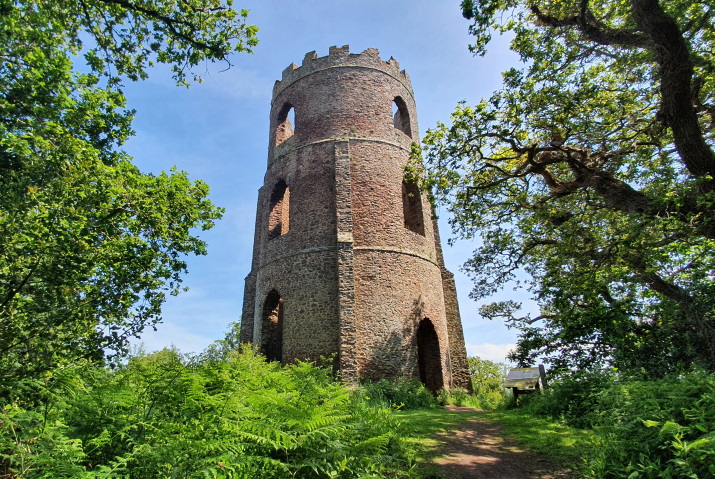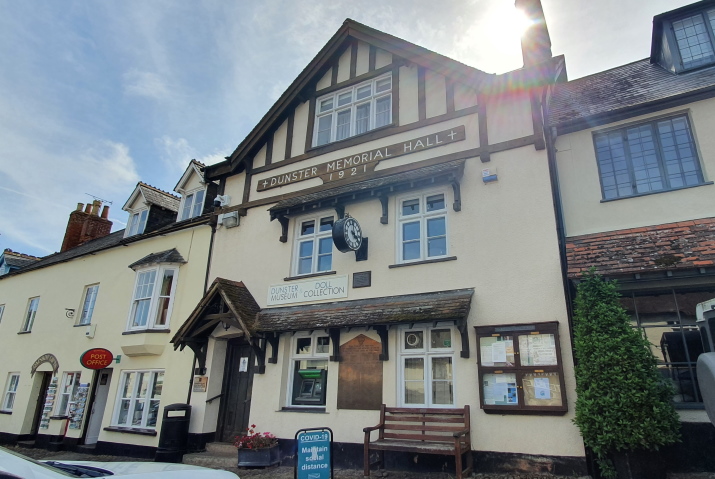 Dunster Museum & Doll Collection
No trip to Dunster Village is complete without visiting the Dunster Museum! While there are plenty of great things to see, the star of the museum is the expansive doll collection. The collection was the work of Dunster resident Mrs. Mollie Hardwick.
After her death in 1970, the collection was donated to the museum and now contains over 1300 dolls! Around 700 dolls from the collection are shown in the museum at any one time and are changed every so often. You'll see dolls from all around the world, including historical ones from the early 1900s. If you love dolls, then the Dunster Museum is a must-visit!
Dunster Watermill
Located just south of Dunster Castle is another great historical attraction.
Today the watermill produces stoneground wholemeal flour from organic wheat which you can see being ground for yourself if you go inside for a visit and learn about the history of the watermill.
You can also purchase porridge oats and jumbo oats and mix their own muesli, either at the Watermill or at the Dunster Castle stables shop.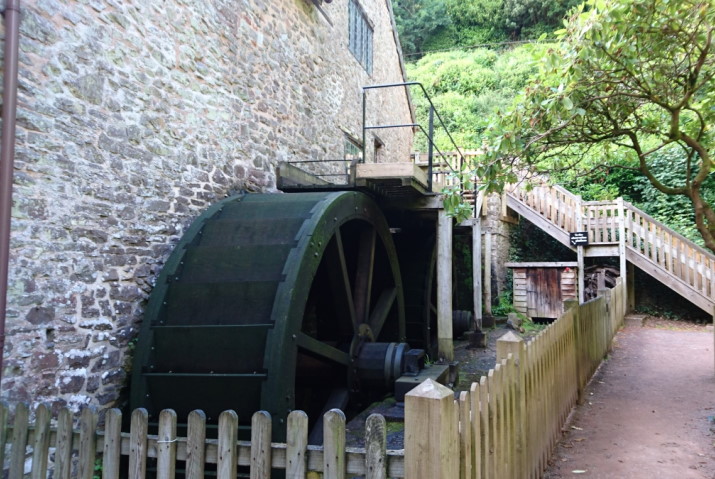 Home Coming
While you can't buy anything at the Yarn Market these days, you can visit the charming Home Coming shop opposite.
This traditional shop is the perfect place to pick up a memento of your trip. From locally made clothes and accessories to traditional tourist gifts like signs, picture frames, and cuddly toys, you'll find something for everyone.
From their leather or wool lined moccasins to other gift ideas like sheep scarfs or sheep cuddly toys you will find something for any occasion in this wonderful shop. 
Maurice Bishop Studio Gallery
Dunster Village is home to some amazing local scenery, and you can see it and much more celebrated at the Maurice Bishop Studio Gallery. You can view wondrous works of art and buy your very own at this charming, traditional gallery.
Maurice doesn't accept commissions as he prefers to paint what he loves. His work has attracted a large following, with many returning visitors to his family galleries in Sidmouth, Lynmouth, and Dunster. He also has private collections around the world that keep his followers interested in where his creativity takes him. Maurice's artwork has been used as CD covers and in numerous publications.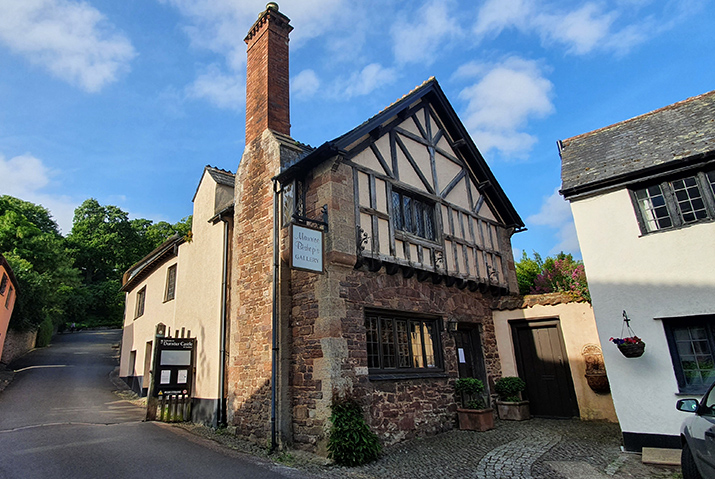 Cobblestones
There are some amazing places to relax and enjoy a fine meal in Dunster Village. Cobblestones opened in 2005 and has been serving delicious treats to visitors and locals since! With a bar, restaurant, and garden, it's the perfect place to relax during your stay.
The menu offers a wide assortment of locally made meals, from traditional tea and scones to freshly made sandwiches and even roast dinners! Whatever food you're feeling like, you'll be sure to find something to your liking at Cobblestones.
Dunster Living
Dunster Living is located opposite the Yarn Market at the top of Dunster's High Street. The building has a recorded history of hosting shops for over 300 years.
The current interior, garden and lifestyle shop, Dunster Living, is run by a Finnish-British photographer-carpenter team Nina and Andrew Dodd. The shop offers an interesting selection of hand-picked products from British and Scandinavian makers and one-off pieces made exclusively for Dunster Living.
The Deli in Dunster
The Dunster Deli is a wonderful shop to stop for a bite to eat or even shop for food to take home with you. I can highly recommend their Sausage Rolls and Pasties, you can either have them hot or cold, a great selection of cheese's and meats are usually available too. They also stock tea, coffee, artisan products and West Country ciders and other snacks you can eat later.
So, that's just some of the great places to visit in Dunster Village. It might only be a small village, but it's packed with wondrous things to see and do. So, escape the hustle and bustle of the city and take a trip to the delightful Dunster today!