Home Coming is a shop located on Dunster High Street near the Yarn Market. It has a collection of unique and quality gifts and travel accessories to pay compliment to your home or even to give items as gifts.
From their leather or wool lined moccasins to other gift ideas like sheep scarfs or sheep cuddly toys you will find something for any occasion in this wonderful shop. It is also worth looking at other gift ideas like photo frames and signs for your home.
Other items I recommend checking out are their genuine chamois pad or cloths to their lambswool shoe innersoles and also they have a great collection.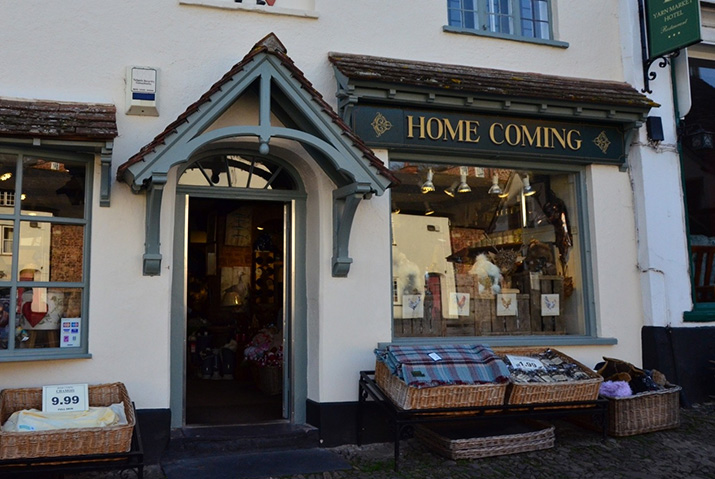 Search for Dunster Accommodation