Dunster Kiln is a circular pottery kiln complete with conical roof and is a rare complete example of an updraft kiln. It is located about 100 metres from the north of the Dunster Castle Car Park behind the Luttrell Arms and can be accessed easily via the gate in Dunster Steep Car Park.
The Kiln was used to make domestic earthenware and roof tiles, it is possibly the only complete example of its type in Great Britain and is said to have been in use from about 1750 until 1850. 
The Kiln in size has an approx diameter of 3 metres and is 5 metres high and was built of local red sandstone. It is noted there was originally a pottery building adjacent to the Kiln but this was demolished in 1850. The Kiln survived because it was converted into a gardener's shed, which was used for this purpose for more than 150 years!
It seems the location of the kiln so close to Dunster Castle suggests that it was a deliberate landscape feature as well as an industrial premises for the Castle.
The kiln was restored in 2013.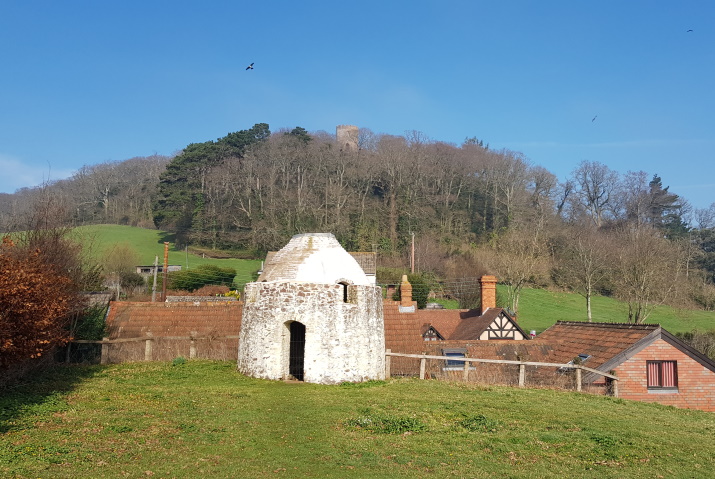 Search for Dunster Accommodation