Dunster Lunchbox is great place to stop for a bite to eat on drink or even a souvenir from your trip to Dunster. It is a small outlet with tables and benches with parasols for shade, a nice place to stop for lunch or a snack when the weather is nice.
They have a great selection of ice cream, available in a cone or a tub (I should know I have tasted some!) or even fresh tea or coffee if you need to warm up. They also have sandwiches, pasties and sausage rolls cakes and scones and cold drinks also.
Dunster Lunchbox also sells local jams and chutneys as well as other gifts like gift boxes of fudge and shortbread or biscuits.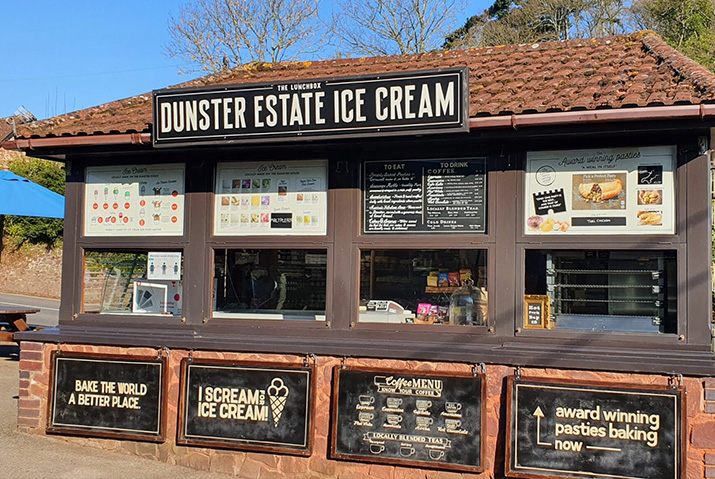 Dunster Lunchbox,
Dunster Steep,
Dunster,
TA24 6SE
Contact:
01643 821589
Search for Dunster Accommodation