If you visit the Castle Coffee House in Dunster for a cup of tea or even a bite to eat you are really in for a treat, anything from a toasted sandwich to baguette's and more!
They offer anything from tea's and coffee's to home made cakes and with hot meals are available all day take a look out for their daily specials with a broad menu to suit all tastes.
Their cream Teas are popular throughout the day with the children's menu is available all day. Well behaved pets are also very welcome. The covered patio is lovely in all weathers to rest your feet, recharge and refuel. The Castle Coffee House restaurant is fully licensed, with a wide choice of wines, spirits and beers.
They also have local Exmoor Roast Beef served every Sunday – they recommend you come early to ensure you don't miss out!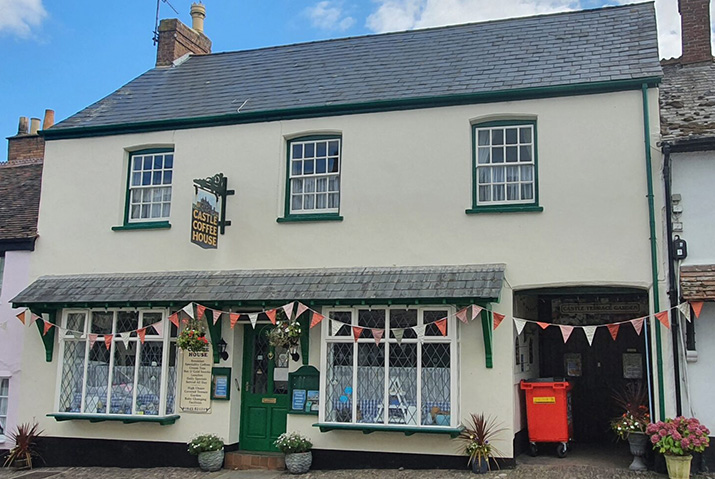 Search for Dunster Accommodation